Oh technology, how I love you.
Sitting on my butt… in my boxers… and hooking up a date with a pretty decent looking girl with almost zero effort?
Yes please, sign me up.
Ok so obviously dating apps aren't for everyone and they do have their downsides, but so does meeting girls in a bar and going out to nightclubs. At least with apps, you don't need to waste much time or any money.
Personally I've never really had a massive amount of success with apps, definitely some, but I'm not willing to put the effort in to learn the techniques needed to take full advantage of these things.
I do however know some guys who are dating app junkies, they have refined techniques, created their own systems and get laid like clockwork.
Below are the top 5 apps they are using right now to hookup with some seriously worthy women.
Want to become a master at Tinder game? Then you need to check this out.
1. Tinder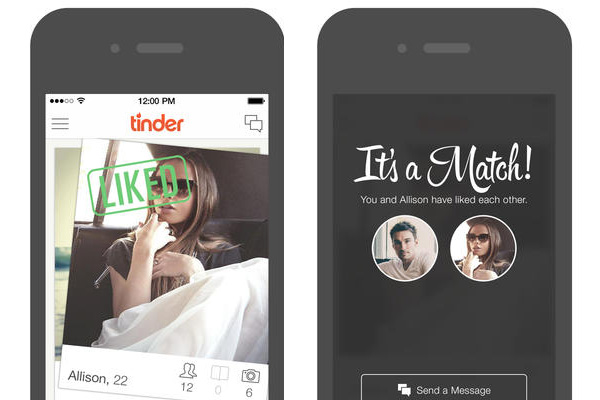 Tinder blew the hell up in 2012 and has continued to rise in popularity ever since it's release. Why? Because of it's simplicity. If you like the girl in the picture, you click the heart symbol and you can chat to them right away if they're signed in.
It's known that Tinder is used for same night lays and quickies by both men and women. Obviously because it's so popular and widely used, there will be some nut jobs on there, but for the most part it's still a good app.
Price: Free
Download for Android
Download for iOS
2. OkCupid
OkCupid the site is voted as one of the best dating sites online and has a steady following. So when they released their app, it was only natural for their users to start using it as well as the online version.
What's happened is the app is actually better than the online version and WAY easier to meet your matches. Yes OkCupid is used for more dating than getting laid, but trust me there are TONS of guys using this little app to get poontang on the regular… just use the "blind date" feature if you want to speed up the meet and get laid process.
Price: Free
Download for Android
Download for iOS
3. How About We
A very cool idea that could easily help you refine your creative approach to meeting girls with these apps. If you're smart with the How About We app, you will be able to woo a bunch of girls, because most guys who use this app are straight up dummies.
So you can take advantage of their lame one-liners with some truly original ones and cleanup. The app could do with some improvements, but the idea is very cool I think.
Price: Free
Download for Android
Download for iOS
4. Skout
Skout is becoming VERY popular and taking off just the same way Tinder did. It has over 5 million users right now and is great for meeting up with girls who are in your area and ready to hookup. No honestly, girls add this to their status to let you know that they're available and want to hookup. Cool huh?
Price: Free
Download for Android
Download for iOS
5. Meet Me
Very similar premise as all the others, but they have a trusty loyal bunch of users who rave about this app. So it's definitely worth a look. The only lame thing is a few in-app upgrades to unmask certain people which can get annoying. I'd only use this app if you've tried all the others first.
Price: Free
Download for Android
Download for iOS
Again, don't even think about texting another girl on Tinder until you check this out.