1107
Pick Up Lines
That Work: The
Complete List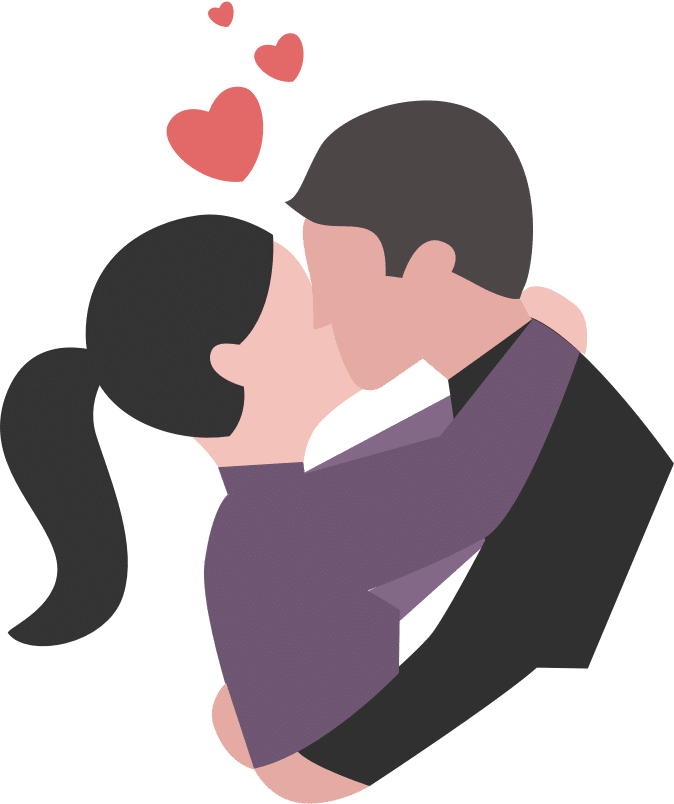 This is a complete list of the best pick up lines that work every time you use them (well almost).
If you're looking to make someone:
Laugh uncontrollably.
Cringe with embarrassment.
Or just make them feel good about themselves.
Then you're going to love this list of the funniest, cheesiest and smoothest pick up lines ever to have been thought up.
Let's do this.
Chapter 1
What are Pick up Lines?
They are basically one phrase that you can use to initiate a conversation and cause a certain feeling in a person.
So, for example, you might want to chat with a girl at the bar.
But there's a problem.
You have no idea what to say.
That's when having a ready-made phrase to say, is an excellent icebreaker. It shows that you're confident enough to approach her, and you have a sense of humour (the vital part).
What is it that girls love in a man aside from confidence?
Humour.
Sure, you could just go over and say hello, but dozens of guys have probably already done that, so your chances of getting rejected are high.
A simple line, executed confidently will make her:
Laugh (perfect for making a great first impression)
Like you (the faster you gain someone's trust, the better)
Intrigued (giving you a chance to continue talking)
Breaking the ice as it's known to most people is, without a doubt, the hardest part. So why not make that easier on yourself.
Do Pick up Lines Actually Work?
Yes and no.
There's a misconception that by using a line, a girl is going to be so turned on that she pulls down her panties instantly.
Sadly, that's not the case.
Pick up lines will help you to initiate conversation and block your mind from thinking of reasons not to approach someone.
They won't magically trick a girls mind into liking you.
Having said that. If you're confident in your approach and use a one-liner with conviction.
It will work.
How to Create Your Own Pick up Lines
Having a pre-scripted line is excellent.
It removes the stress of thinking about what to say to start a conversation.
But odds are, the girl you're going to use it on has already heard that line before (maybe even more than once).
That not only makes you sound robotic and unoriginal and it also gives a bad first impression.
So what's the solution?
Well, you can create your own.
Here's a simple formula you can use:
(O)bservation + (S)ituation + (I)ntrigue/(H)umour + (D)elivery = UPUL
Let's break this formula down.
Observation is simply you observing the environment you're in and the person (target) you want to talk to and tailoring something to them.
The situation means you're using the right line for the right environment. You don't want to use a sexual line if you're approaching a girl during the day in a crowded coffee shop. That would be weird.
Intrigue and/or humour means you must make the other person curious to hear what you have to say next or laugh (preferably both). Why? Both of these feelings cause that person to like you and want to interact.
Delivery is the most crucial part. If you deliver the line without confidence or conviction, you're finished.
Here's an example of the formula in action.
Imagine this scenario:
You're walking through the park on your lunch break, looking for a place to eat your food.
In front of you sits a cute girl, alone, reading a book with glasses on.
Now you've observed she's alone and reading a book, plus she's wearing glasses.
It's also during the day, in a park. So the situation is covered.
So you could mention something about her book, the fact she's wearing glasses and she's in a park alone reading.
How about something like this?
"Hey, sorry I don't mean to be rude, but this is a pretty weird place to be reading 50 shades of grey don't you think?"
Or maybe…
"With glasses like those, you must be a Harry Potter superfan. Am I right?"
All you need to do is make sure you deliver those lines with absolute confidence, and they will work.
1,107 of the Best Pick up Lines Ever Used
Here they are.
The ultimate list of one-liners anyone can use to start a conversation either in-person or over text and get a reaction.
Warning: Don't overuse these lines. They are supposed to be used to initiate a conversation in a lighthearted, playful and flirty way.
Using more than one of them during the same conversation will make you look like you're trying too hard to impress someone or be funny.
Chapter 2
Cheesy/Funny Pick up Lines
If you want to make someone laugh (or even wince), but in a flirty way of course, then these are for you. Simple, effective and will almost certainly make someone giggle, if you deliver them in a light hearted and comical way.
These lines range from unbearably corny to playground humour that will have most people chuckling.
Chapter 3
Famous Pick up Lines
Some lines travel very far and get translated into multiple languages. Chances are, you've most probably heard them at some point in your life. These are the most famous and well known corny, cute and playful ones.
Warning: Use them sparingly. Most people have heard these before, so you might come across as a weirdo if you use them seriously.
Chapter 4
Bad/Dirty Pick up Lines
Are you feeling brave? Using a dirty line in some situations may be seen as rude to some people (especially women, if you say it wrong) so use them with caution.
A bad one-liner is designed to do one thing. Get a reaction. Shock, laughter, running away… it doesn't matter. The aim is to force the other person to respond.
You have been warned!
Chapter 5
Cute Pick up Lines
If you want a girl to say "Awwww, how sweet" when you approach her, then a cute line is all you need. Their purpose is to make you seem warm, friendly and non-threatening.
Make sure you say them as if you're trying to make them feel special. (get the sick bucket ready).
Chapter 6
Tinder Pick up Lines
Having trouble getting any replies to your cut and paste "Hey, how's it going?" opening line on Tinder? I wonder why. Use these lines to get a response every time, without fail.
Note: Aggressive openers work on the girls who are ready to bang, which is about 20%. Helps way more if you're attractive and/or have a great body (i.e. a six-pack).
Chapter 7
Nerdy Pick up Lines
If you prefer to read a book rather than go to the movies or know that the capital city of Australia is, in fact, Canberra and NOT what most people think (Syndey). Then you're probably a nerd, and these lines are for you.
If you're a REAL nerd, you probably won't be using these on real life women anyway, so nothing to worry about ;)
Chapter 8
Smooth Pick up Lines
In your head, you imagine yourself casually walking over to a girl and saying the coolest line that she instantly laughs at, followed by her throwing herself at you and begging you to take her home.
Probably not going to happen, but these smooth lines might get you a laugh or two.
Side note: Smooth one-liners are a little more complicated because they require you to be aware of your surroundings, rather than relying on a prescribed phrase.
What's the Best Pick up Line?
Yes and no. Honestly? It's as simple as this.
Walk up to a girl with your hand out and say "Hey, I'm [NAME]", while semi-smiling.
The trick to making this work is by having unshakeable confidence. It works because it's direct, there's no fluff or try-hard nonsense.
Make sure you don't smile too much as this will seem creepy or like you're a salesman.
Also, extend your hand normally, like you're greeting a friend. Not a politicians handshake.
Conclusion: What to do Next
So that's it, every pick up line you will ever need.
A word of advice.
Don't be the guy that spouts off one line after another in the hope that he gets a quick chuckle. You will almost certainly end up looking like a clown, which is not attractive.
Choose one line from above, practice and master it, so it sounds natural, then use that as your go-to opener.
Oh and one more thing.
What's your favourite pick up line?
We do not own these lines. If you see something you feel was created by you or someone you know. We'll be happy to credit a source.