Want to know how to make a girl squirt so hard that she can't even move afterwards due to the intense orgasms? Well listen up dude… because I have finger squirt techniques that will change your life forever.
But first…
Take a look at this raunchy text I received from a girl late last night which I received an hour after she left my place…
"Hey sexy! That was incredible!! I've never had an orgasm like that before… sorry for the bed sheets ;) I'll buy you some new ones xxx"
Cool right? I get similar messages from girls like that all the time.
So listen up young man…
Because I'm about to teach you something that very few men know how to do correctly (to be honest I wasn't doing it right either until my buddy showed me).
I'm going to show you exactly how to make women squirt… using only one hand… some lube and an open minded frisky woman.
Warning: If the girl doesn't trust you or you haven't built enough comfort… she WILL NOT orgasm, let alone squirt. So you need to make sure she's really into you before attempting this stuff.
You're going to learn what squirting orgasms are, the different types of orgasms women can have and most importantly how to make a woman squirt her love juice all over the bed.
Ready? This is going to get messy…
Different types of orgasms a woman can have
Men can only have one type of orgasm (sucks I know) but women can actually have two…
Clitoral orgasm
Most common among women, direct stimulation of the clitoris and happens during masturbation. You can also give them a clitoral orgasm orally, if you know what you're doing.
Quick tip: Did you know that women have as many nerve endings in their clitoris as men do in their penis? Crazy right? Now you get why it's SO sensitive for women during foreplay and sex.
Also most women only really experience one clitoral orgasm, because the clit can become VERY sensitive and sometimes even sore.
Vaginal orgasm
Comes from the inside of the vagina from either the G-spot or the deep spot. This is the kind of female orgasm that can infuse their entire body, making them feel numb and shiver with excitement uncontrollably.
It's also possible to have multiple vaginal orgasms, so you can (if done right) make her cum more than once… heck more than 3 or more times during sex, which will give her an overwhelming sensation… like a constant wave of pleasure all over her body.
Quick note: Did you know that only 20% of women have experienced a vagnial orgasm? That means over 80% of women haven't experienced one and most likely don't even know what the hell it is… madness!
…And a staggering 29% of women have NEVER had an orgasm!
How to make women squirt… foreplay techniques for the G-spot
This is the good stuff, grab a coffee and take note big man:
Lube up first
To intensify the pleasure, you should use a water-based lube when using finger based foreplay which is what you will be doing here to make her squirt.
A great natural lubricant is grape seed oil, which is also awesome for massaging as well as G-spot stimulation with the fingers.
Get your hands ready
Remember that the vagina is a very sensitive area for a woman, so you must look after your hands… cut your nails, moisturise and keep them clean so they are soft and smooth.
I'd even recommend getting a manicure.. yes I know it's not manly, but it will make sure your hands are ready for her.
Locate the G-spot
The big "G" is a part of the urethral sponge and is located between 1 and 2 inches (2 knuckles) inside the vagina, along the front wall, which is the top if the girl was laying on her back basically.
As a woman becomes a lot more aroused, you should feel the G-spot swell up and become more pronounced, this is a GOOD sign that she's ready to be penetrated… but we want to save that for later as the aim here is to make her squirt.
Finger Squirt Technique 1: Stroking (AKA "come here")
Ok so the first the first technique is called "stroking". To do this, take your index finger or middle finger… place it inside the vagina and go up, so you are touching the front wall.
Now with your finger inside and touching the G-spot, begin stroking backwards and forwards, with a "come here" motion as if you're stroking it. Don't be too gentle, you need to be firm.
Start with shorter slower strokes when you first enter, but build up momentum and speed up after a few minutes. Once she's really getting into it, try two fingers (your index and middle fingers) and use the same stroking motion.
Never use 2 fingers right away, always begin with 1.
Finger Squirt Technique 2: Overdrive (AKA the Spiderman)
Right then… this is where the magic happens. Now that you've been stimulating the G-spot and stroking it for 10 to 15 minutes. You should feel it ballooning inside and she should be groaning with pleasure.
This is the point where you want to take things into "overdrive". For this you will need to be right beside her (like on your knees if you're on the bed" and use both your middle finger and ring finger to penetrate the same spot.
Now with your fingers inside, you need to rest the palm of your hand on the clitoris, almost cupping it. Once you're in position, begin slowly stroking, whilst speeding up and then start to pull your hand up and down so you stimulate the clit at the same time.
Speed up some more and be a lot firmer as you're speeding up…
…Speed up EVEN more…. now some more…. and finally go as fast as you can until she climaxes (squirts) all over the bed.
Now not all women will squirt, but a lot will. I've only had one girl who couldn't squirt and I did everything correctly. You should feel the vaginal wall tighten and put pressure on your fingers, this means you've done the job well.
Boom! You're all done!
By now your hands… the bed and her vagina should be covered in her love juice. Don't worry it's not pee, like some guys think. It's ejaculate fluid which comes out of the urethra, not the vagina.
The female ejaculation fluid comes from the skene's gland and has a sweet taste to it (due to the glucose contents).
Most Common Questions About Squirting
It's an expulsion of fluid from the vagina when a woman reaches an orgasm. Some studies suggest that this fluid might just be pee, from the bladder filling up during sex. Another analysis in the 1980's of the fluid detected urea and creatine which is wee, but in lower levels, so no-one really knows if it's urine or not.

Why can't I get my girl to squirt?

There are several reasons. She might not be comfortable enough with you or with the surroundings. She's shy or she's never actually experienced a squirting orgasm before, so is unsure of what to expect. Take your time and reassure her.

What does squirting feel like?

Aside from incredibly wet, it should feel like an intense orgasm which is coupled with a warm sensation due to the fluid that's produced.

Not as common as some would think. A recent study showed that 10 to 54% of women accomplished some kind of squirting ejaculate. The amount of fluid released can greatly vary too. This study reported a range from 0.3ml to over 150ml.

Good question and one that no-one yet knows the answer to. It's unknown to medical professionals as to why women can or do squirt.

How can you make yourself squirt?

Start by stimulating your clitoris and masturbate as you normally would. When you feel as though you want to climax, insert your middle fingers inside your vagina, touch your g-spot and begin moving your hand up and down fast. You should be hitting the g-spot which will eventually cause you to squirt.
How to make a girl squirt checklist
Take a moment to make sure you've done everything right:
Get some high-quality lube – Water based lube is the best as it can be used with condoms also. You can still make a woman orgasm without lube, but it's not recommended.
Buy spare sheets – If she's a "gusher" then you're going to be going through a lot of sheets dude.
Spruce up your place – Make sure your apartment is presentable, clean and comfortable. If she's not comfortable, then you'll have a hard time making her squirt.
Take your time – It's not a race, most girls will take around 20 to 30 minutes before you can make them squirt, you have to spend time on her erogenous zones. However if you see the girl more than once and she's very comfortable sexually around you, it will be seconds to a few minutes. Be sure to talk dirty to her to speed things up.
So that's how to make women squirt on demand… even though they are the basics they still work wonders. If you want to get more advanced with orgasms I suggest you watch this video.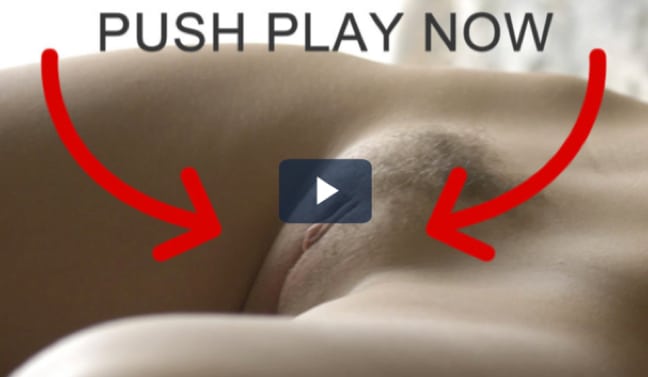 Finger squirting orgasms are seriously easy when you get the first one down, because you're way more confident the next time. What's slightly harder is knowing how to eat pussy and make your girl cum just using your mouth.
---
You should also read: